WebRTC video streaming
WebRTC is a modern way to make web browser based real-time applications. And I recently found out that this awesome library supports Kurokesu C1 camera in 1080p resolution. It will take few minutes to test provided example scripts. Open webrtc samples in your browser and click "getUserMedia with resolution constraints" to get started.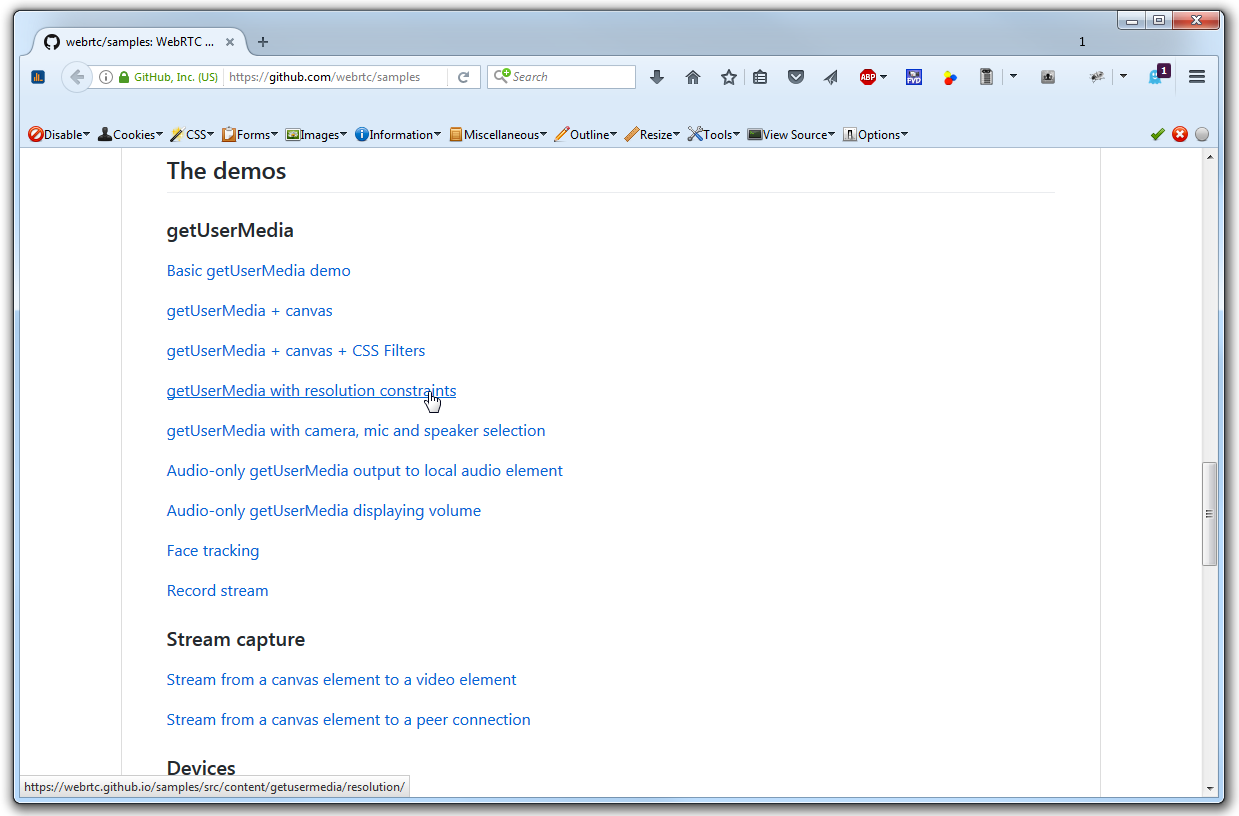 Click desired resolution button and browser will ask you to select video source.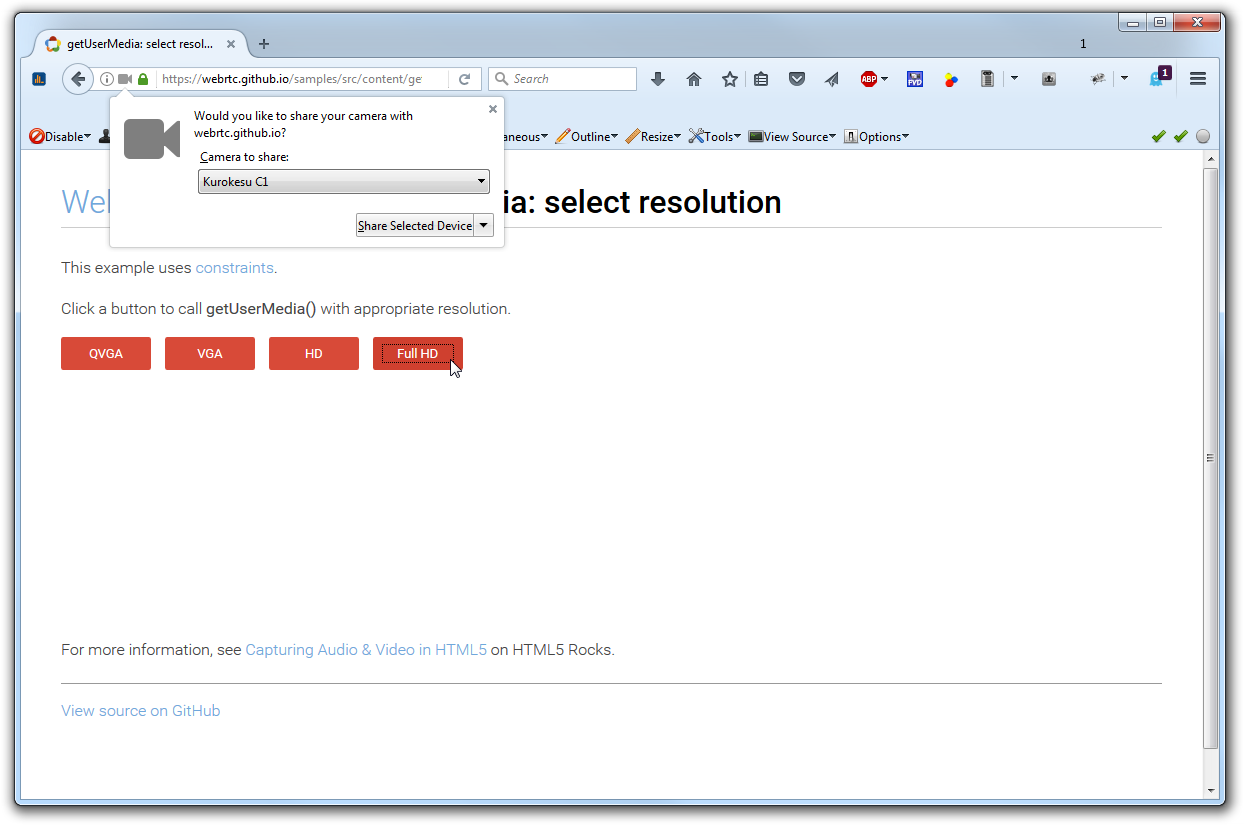 Soon after you will see live video stream from selected video source. In our case Kurokesu C1 USB camera.