Motorized lens controller mk2 updates
It has been a while since zoom lens controller v1 was discontinued. The reason was very simple and happens to the best of us – the manufacturer made critical part outdated. Half a year ago swept all available stock and manufactured the last batch. An updated version was in development, but only internal use sample was assembled (see controller at the middle).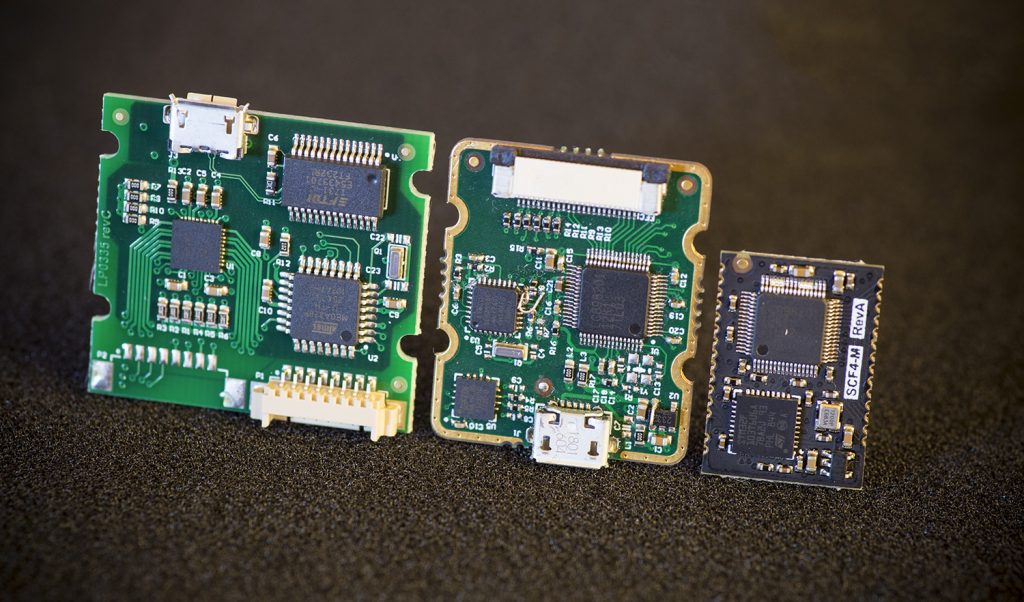 After casual redesign made a lot of changes and Atmega328 was finally replaced with STM32 Cortex CPU. This saved a lot of footprint space and module emerged.
There were some unforeseen things with a new controller like delivery time after purchasing 1k+ units more than 20 weeks (thanks guys from Arrow Europe for speeding things up!), documentation availability only after signing NDA, completely redesigned chip topology with tricky registers and no application notes (thanks to engineers from ON Semiconductor for support). Fast forward few experimental boards, revisions, and SCF4-M FIZ+ (Focus/Iris/Zoom and more) controller is here.
A short list of features and highlights:
Can control 3 stepper motors, 1 voice coil (automated day/night filter)
Each motor supports up to 1024 micro-stepping
Adjustable power for voice coil
4 user GPIO (ADC, IN, OUT)
Dual independent control interface: USB, USART/I2C
Module dimensions: 23x16mm
Can be powered from USB 5V
Max stepper motor current: 200mA
Controller shape and form changes were done in order to allow greater flexibility and faster integration into the final product. Module SCF4-M is tailored for high integration projects and SCF4-EVB (Evaluation Board) is direct mk1 controller replacement with some extra features.
Of course, a new post-production flash / functional test fixture had to build. It will be offered for integrators and distributors to update/replace firmware before soldering into a product if needed.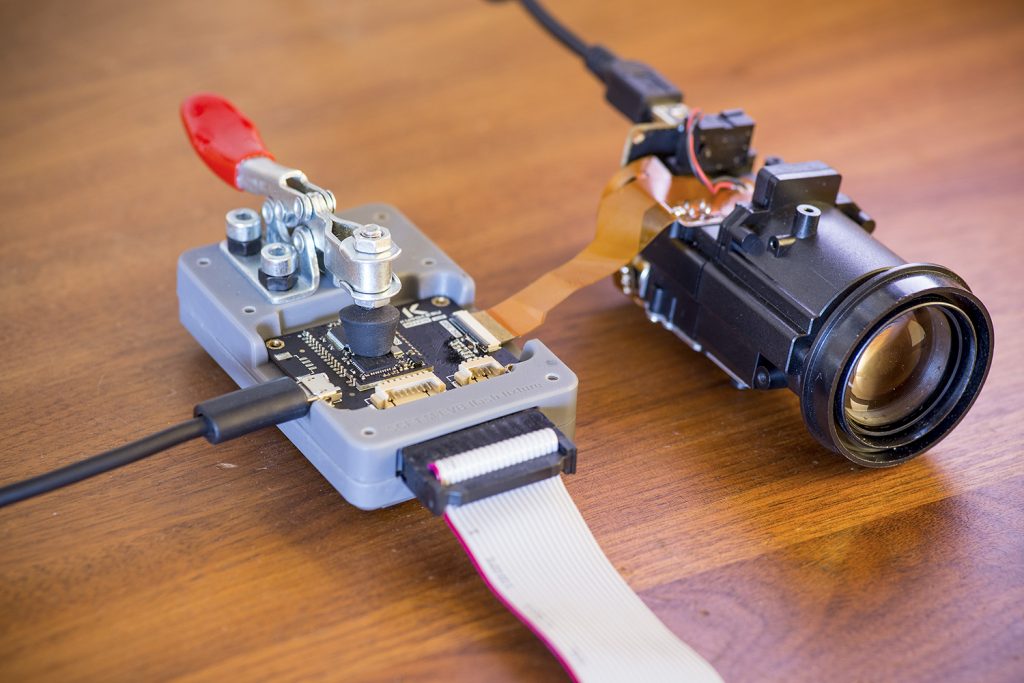 Just for reference – here is a huge pile of assorted motorized zoom lenses for testing and parameter tuning. Unfortunately, all of them have different pinout and optical mounts so evaluation board will support an only limited number of these goodies. It's hard to list all firmware features while it is in development (should be released soon) but most likely there will be few branches:
Dedicated firmware for Evaluation Board
Advanced firmware to allow tweaking more parameters
Performance firmware adapter for object tracking
PELCO compatible firmware (over USART / RS485)
Custom firmware (if a feature is not in the main branch and is considered project critical there is always an option to make customizations)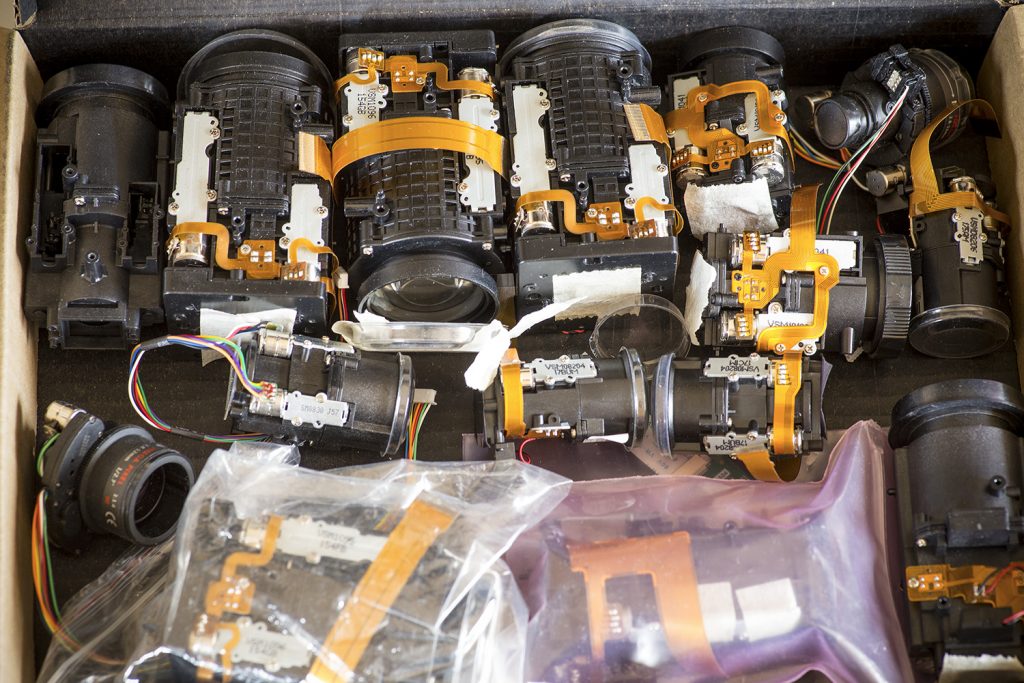 Some lenses accept C1, C1 PRO, C1 MICRO CS-mount, some direct PCB mount, some have completely different mount options and ordered just for testing. Zoom range and also varies greatly.