Cooking C2 camera for science
C1 PRO camera was known for surviving fairly high temperatures. New C2 was designed with better heat management in mind thus the picture is still usable at 100*C (aluminum enclosure) temperature.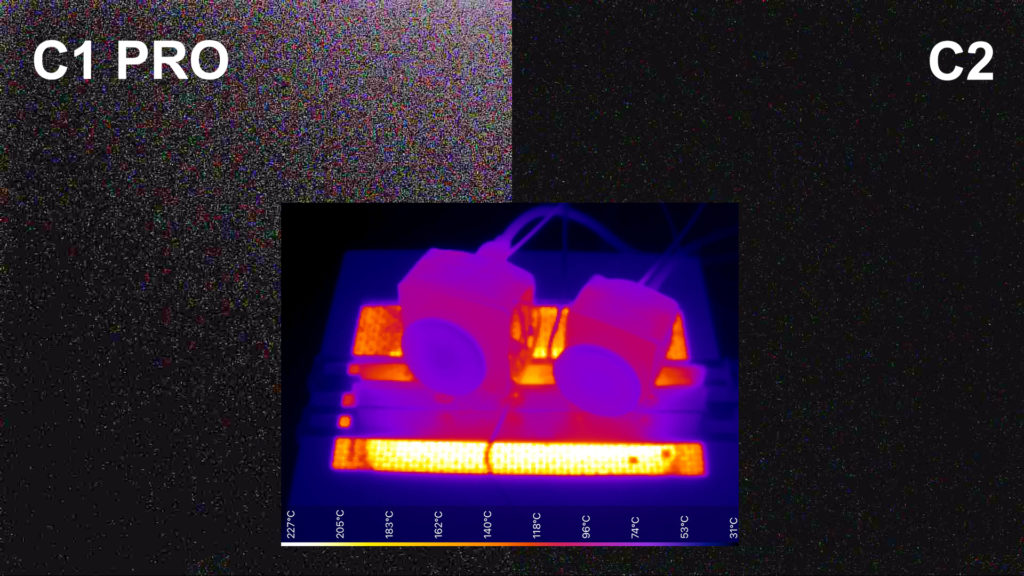 Keep in mind that this is not a full-featured test in the thermal chamber, both cameras were cooked on 200W preheat the oven. But I was pretty happy with the results.