Introducing the C3-4K USB Camera
C3 Camera is designed for versatility, tailored to meet the demands of industrial and robotics applications, the scientific community, computer vision professionals, and enthusiasts. This new C3-4K camera platform is equipped with the 8-megapixel IMX415 image sensor, ensuring detailed and crisp images. The advanced chipset allows for even more customizations.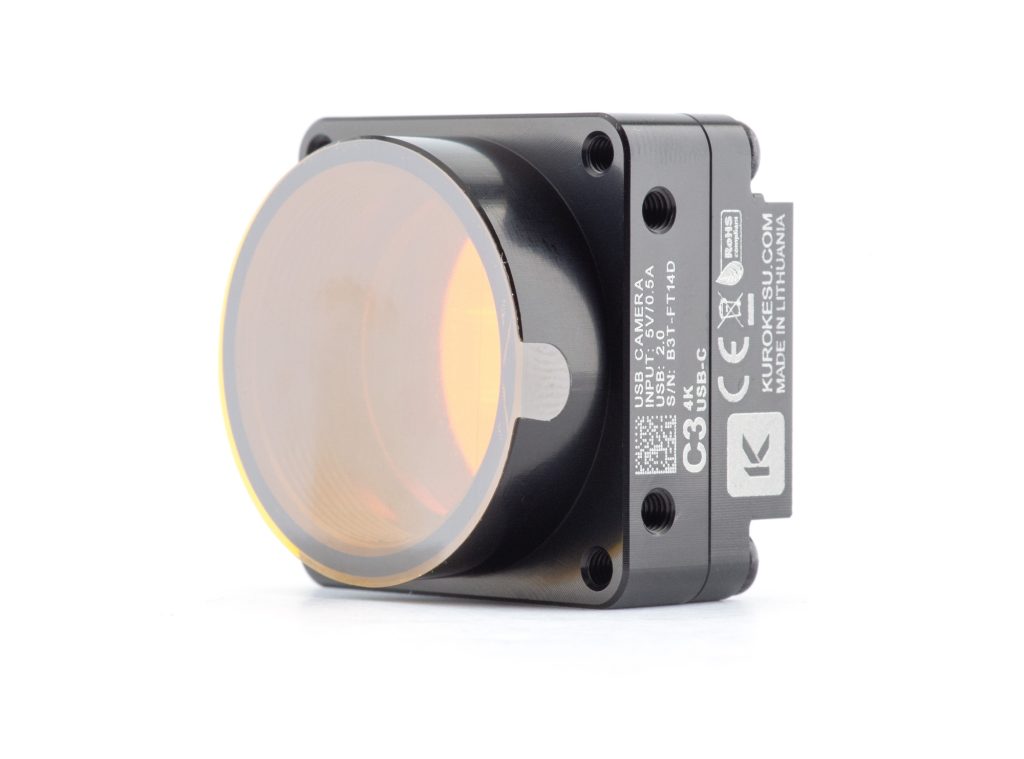 Our camera is a versatile imaging solution suitable for a broad spectrum of applications. From space explorations, robot vision, and navigation to teleconferencing, remote telepresence, and microscopy, its capabilities are vast. It's also an ideal choice for remote-operated vehicles, security, surveillance, and automated defect inspection. Furthermore, it enhances online meeting experiences by delivering superior image quality. Whether you're seeking wider angles, detailed macro views, minimal distortion, or fish-eye perspectives, the C3 Camera caters to diverse imaging requirements, all at an affordable price.
Key Highlights:
Lens Mount: CS mount ensures compatibility with a wide range of lenses.
Compact Design: With dimensions of 33 x 33 x 24.5mm, the camera is designed for easy integration into various systems.
Customizable Filters: Offers a range of fixed or user-replaceable filters to cater to specific application needs.
High-Resolution Image Sensor: Features the IMX415 1/2.8″ (6.43mm) sensor, ensuring detailed and crisp images.
Superior Low Light Performance: Equipped with a sensor renowned for its exceptional low-light capabilities, the camera excels in challenging lighting conditions.
Versatile Applications: Tailored for industrial, robotics, scientific explorations, and computer vision needs.
Advanced Chipset: Allows for extensive customizations to meet diverse imaging requirements.
Affordable Premium Imaging: Delivers top-tier imaging capabilities without compromising on affordability.