New Raspberry Pi enclosure
This is short announcement about changed Raspberry Pi enclosure revision. Revision was changed from revC to revF. Now it is slimmer, more secure and redesigned for Raspberry Pi 3 in mind while maintaining compatibility with previous versions. Also note few missing revisions – these were custom made ones I can't publish.
What's the difference?
2mm slimmer
LED holes compatible with RPI2 and RPI3
Ribbon cable slot is now removed
SD cad slot is now hidden from outside access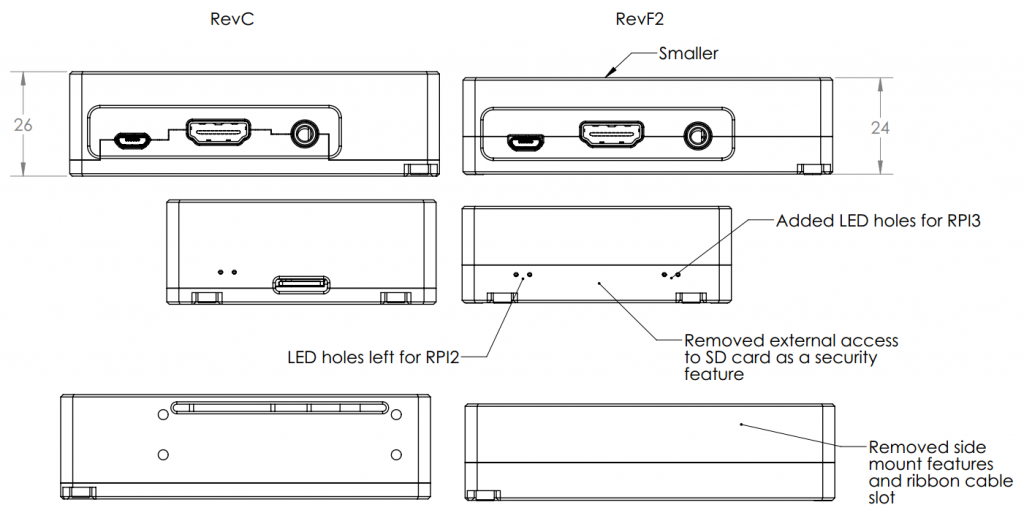 Pictures