Second life for x18 motorized lens
Had this 18x (5.4-96mm focal distance) salvaged zoom lens in my "inbox" for a while. Finally made it "tick" again with C1 camera and motorized lens controller.
Replacing imager was a matter of unscrewing old one and screwing on C1 PCB  – mounting hole spacing matched. And talking of controller – it was not even necessary to adjust motion parameters to make it work, stock firmware was usable out of the box. To be honest it took longest to solder wires to FFC adapter board.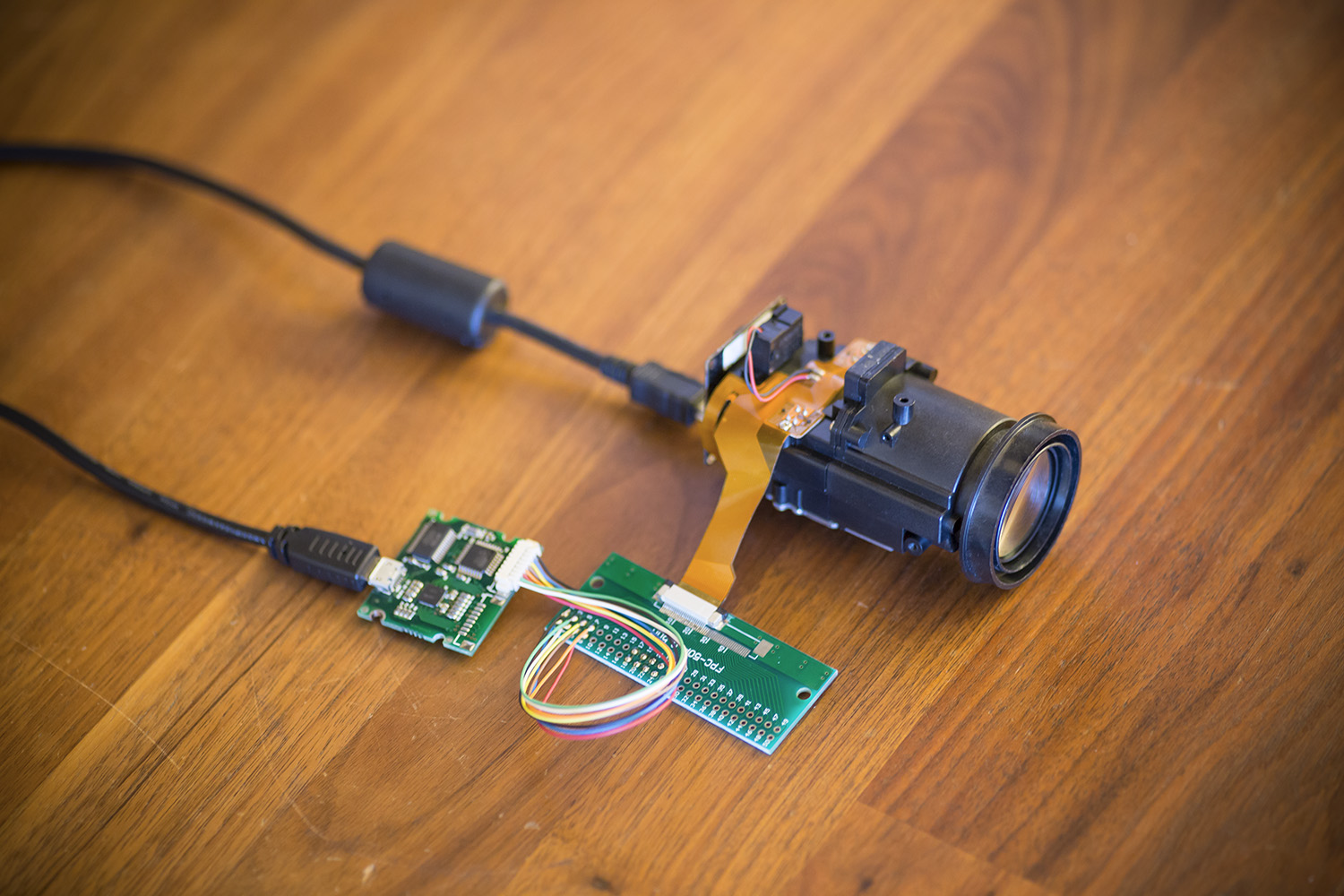 Lens has few features that was pleased to discover:
Limit switches (opto-interrupters)!
There is no backlash or hysteresis in motion platform
Switchable 650nm LOW pass filter
It is possible to calibrate lens for super fast zoom re-adjustment while keeping focus locked. See test results below (don't judge dust specks on the sensor).