Updated C1 PRO x18 motorized camera block
After intensive tests and feedback from actual installations motorized 18x zoom camera block gets some updated. From now on only this version will be shipped.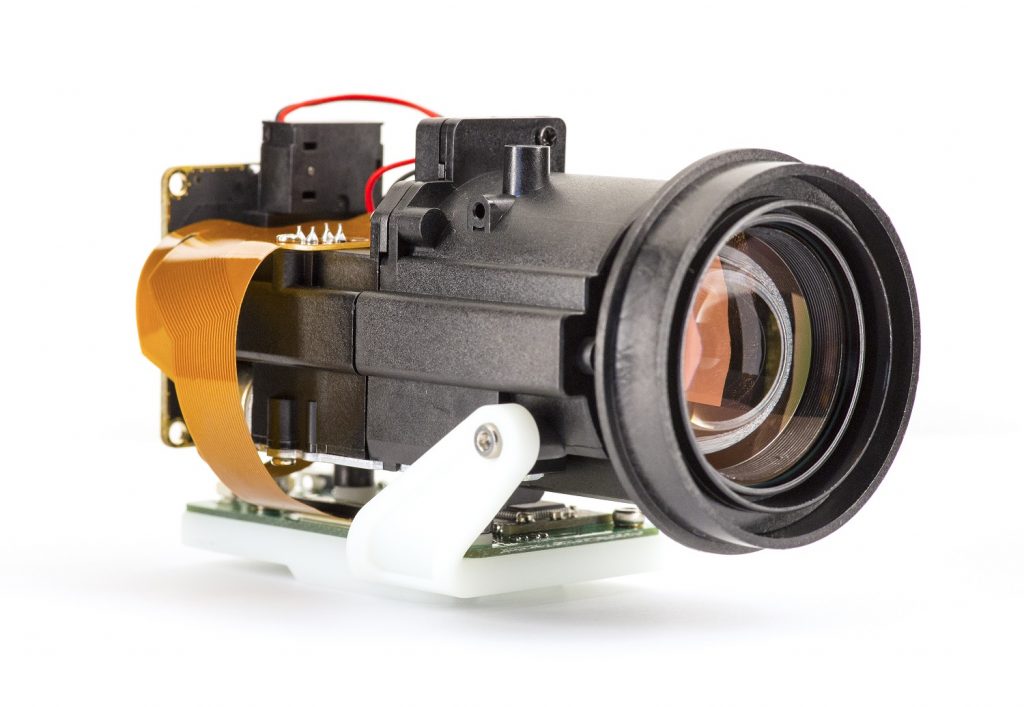 Updated feature list:
New mount plate

More stable and secure mechanical design
Occupies less space
Added new M3 thread mounting features to mount plate
FFC cable attached more securely and stays closer to the camera body
Both USB connectors relocated to back

New controller revision

Updated FFC connector for better vibration resistance
Both USB connectors at the back
Added option to control power to an external device (for example, LED via integrated MOSFET driver)
Simultaneous non-conflicting USB and TTL USART control
SCF4-EVB is replaced to dedicated controller. Still uses SCF4-M module.