Screw-in optical filters
New screw-in filters for C and CS-mount cameras have been introduced on the Kurokesu e-store. Until now, filters were bare glass elements intended to be mounted during camera assembly or in case of camera rework kits installed with double-sided tape. For Kurokesu cameras, this was a somewhat limiting factor for a customer to change a filter on the spot without disassembling a camera.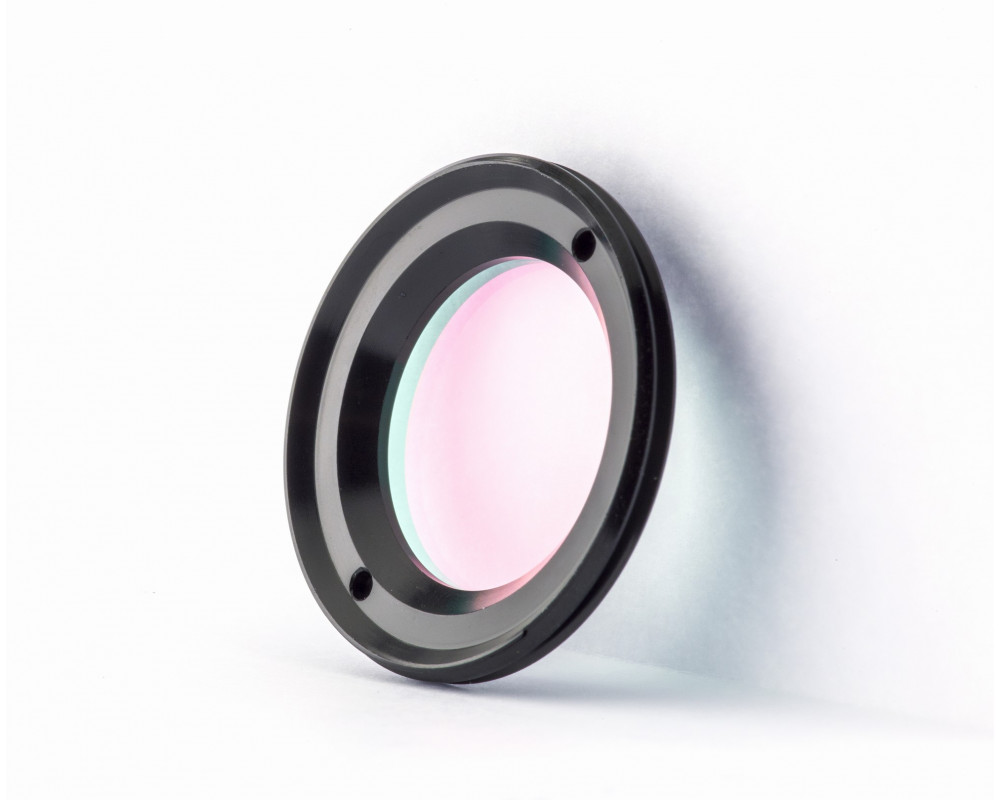 Dimensions
Compact profile (total thickness no more than 4.5mm) will not obstruct the installation of most of the lenses.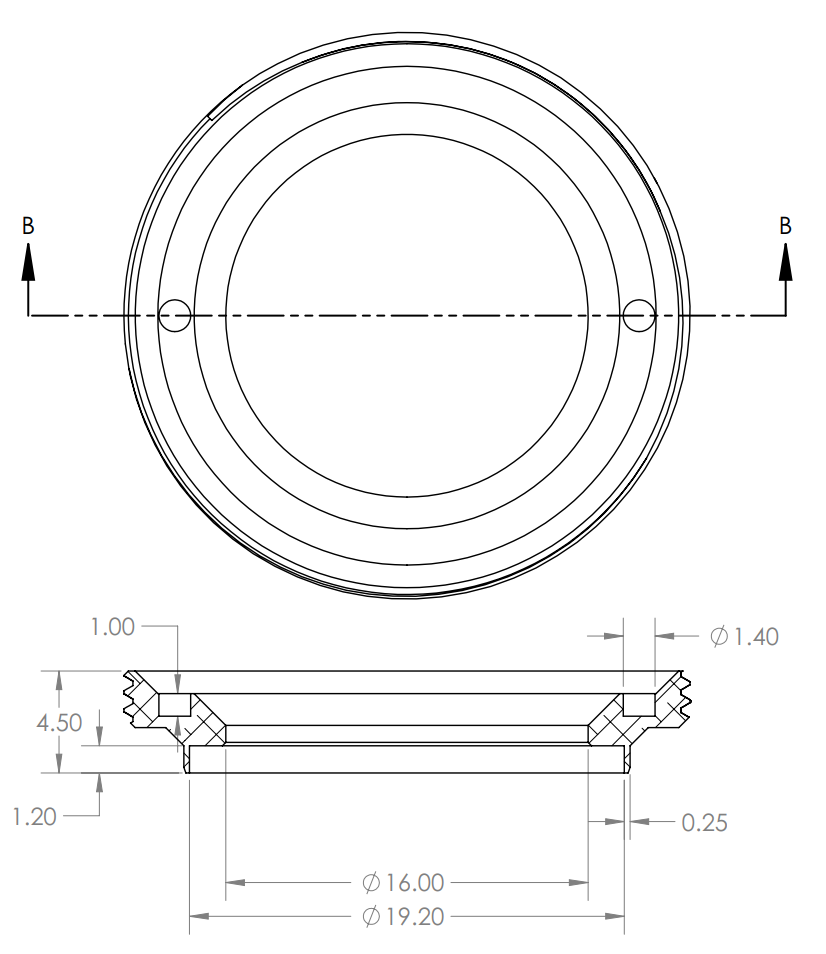 The exact space for the lens depends on camera construction. See internal drawings below. However, particular lens back focal length should be checked before using this type of filter. C1 PRO and Brio/C920 have 4.8mm clearance, and the C2 camera has an increased clearance of 6mm. Glass filter element is 3.3mm further.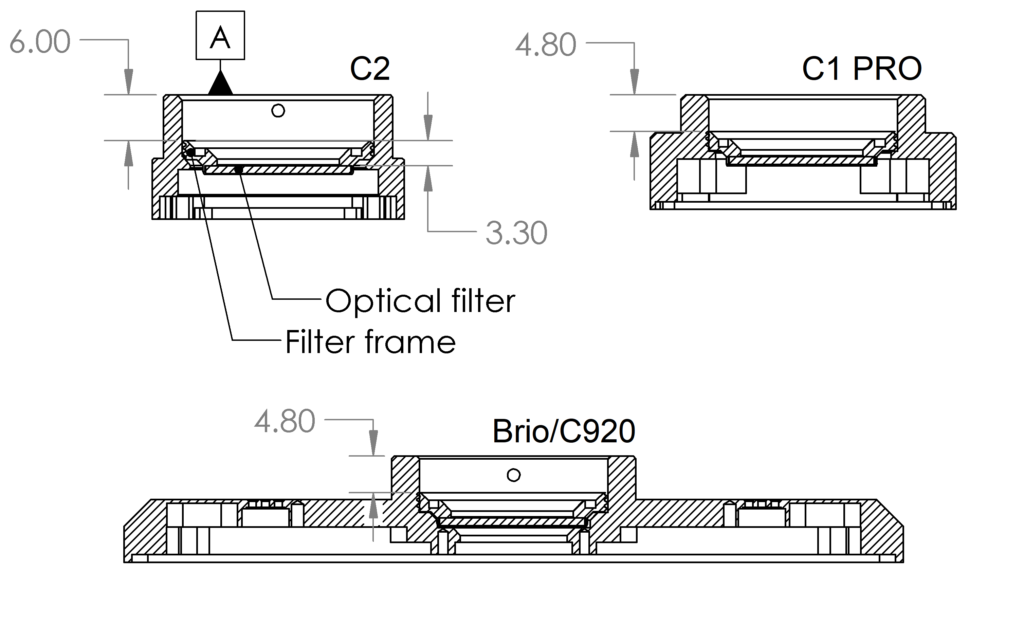 Detailed specs and ordering
Tool
Knippex 48 11 J1 Precision Circlip Pliers are recommended to install and remove filter.
Tips (diameter): Ø 1.3 mm
Size of bore: Ø 12 – 25 mm
EAN: 4003773048527
Dimensions: 140 x 48 x 12 mm
Weight: 105 g