Matched cameras for the motorized zoom lenses
New motorized zoom lenses have irregular mount features for the cameras. We already had an IMX477 sensor-based MIPI CSI-2 camera for these lenses, but that was the only option till now. Almost all of the lenses have positive back focal distance, so in order to mount the sensor in the correct focal plane, a spacer is needed.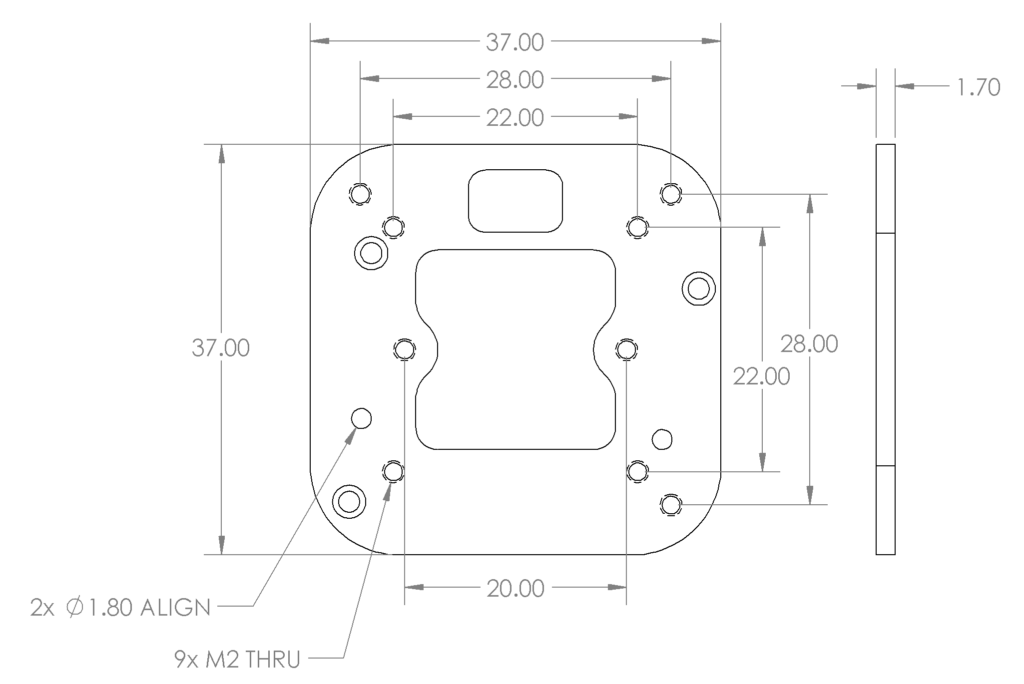 292.84104B adapter plate was designed for IMX290 and IMX477 based cameras. L084 and L117 lenses can be mated with board level C1_PRO, C2, and IMX477_LEGACY camera boards.

A suitable camera option can be selected from the drop-down menu on the e-store.