18x optical zoom motorized camera kit
Recently released smallest motorized lens controller which could be suitable to drive advanced lenses. And after a few iterations finally, the SCF4 controller is released. It is time to introduce a new camera module C1_PRO_X18.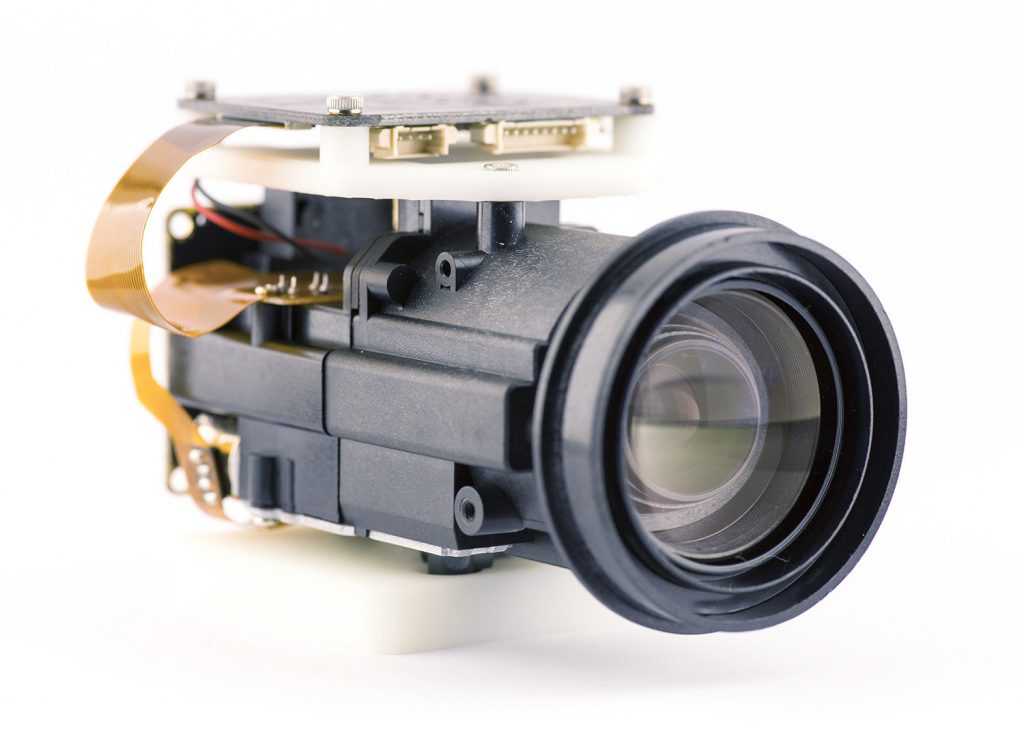 Specs
5.5~96mm optical zoom (approximately 54.2° to 3.4° horizontal view angle)
Motorized Focus, Zoom, Day/Night filter
Reference points for precise preset calibration
Based on C1 PRO camera
1920×1080 @ 30fps
Video compression MJPEG, h.264
USB powered
Lightweight
Lens controller SCF4
Can be easily customized
Unique camera and controller serial numbers
Applications
Remote operated vehicles (ROV)
Drones
Surveillance applications
Traffic camera
Timelapse installations
Computer vision applications
AI with vision processing
Object tracking
Automated inspection applications
Dimensions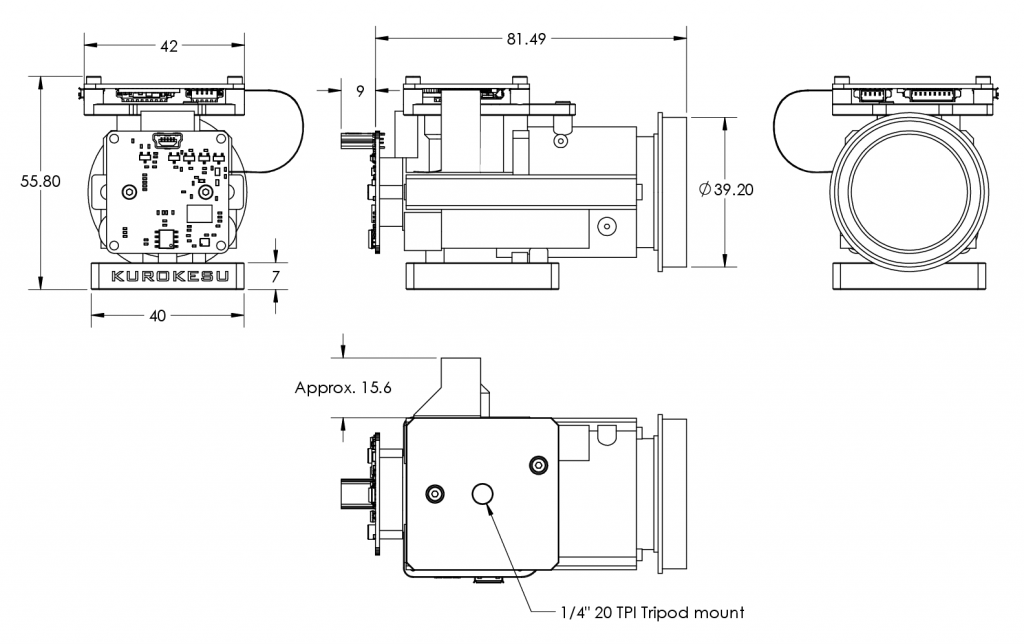 Length: 89.5mm
Width: 42mm
Height: 55.8mm
Weight: 95g
GUI SDK application demonstration
The short video demonstrates Python PyQt5 program to adjust controller settings. After power-up, the lens has to be calibrated, then earlier set presets can be used to rearrange optical elements and achieve sharp pictures even in hard to focus conditions like dusk, night, vibration, motion blur.