C920 rework kit updates
Recently updated C920 webcam version was released featuring new PCB. These changes introduced two unexpected issues: wiring is different and new PCB has mechanical interference with aluminium rework kit back plate.
Test-point locations
If you rework webcam by yourself, please use pin-out diagram as pictured below to solder wires.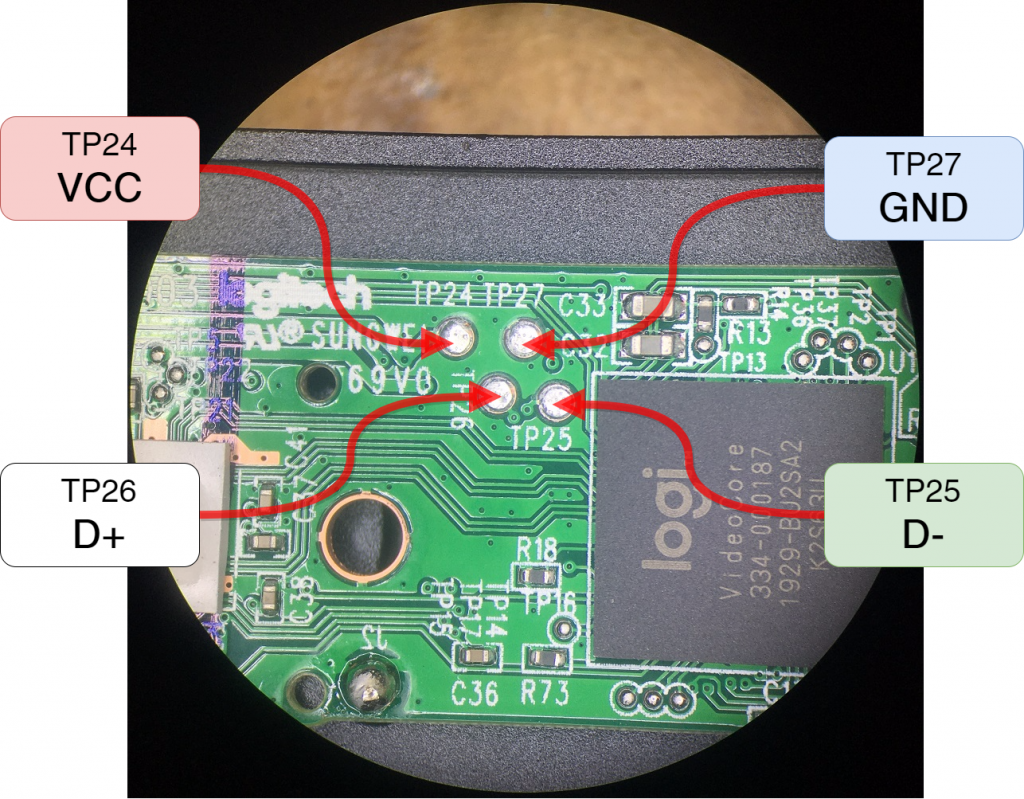 TP24 – VCC
TP26 – USB D+
TP25 – USB D-
TP27 – GND
Here is how it looks fully assembled. Feel free to use original shield pad to solder ground wire.

Also looks like new PCB release was rushed, spot mirrored J2 designator.
New component layout
This is bigger issue as existing enclosure interferes with couple SOT23-5 surface mounted parts. No easy solution here, had to spend half a day and run all enclosures through my router to make changes.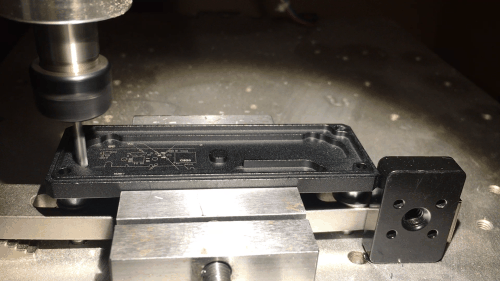 Actually took extra step and milled one more feature to fit C930 PCB. Current rework kit batch will have two areas milled without coating. Future batch will have these changes done in CNC house.