How to capture 30fps with Kurokesu cameras in David-3D
When talk comes about 3D scanning everybody knows David-3D software. It's a pity but it lacks trivial camera control options like selecting MJPEG mode and stuck in YUYV uncompressed mode, this limits performance to low frame rate (about 5 fps). David-3D software does not like it and refuses to scan. It was an issue and limitation to use Kurokesu cameras with this affordable 3D scanning software until recently.
Other amazing open sourced software package is Open Broadcast Software (OBS) Studio. It is mostly used for video recording and streaming tasks, but it also can behave as a virtual camera. To be brief – it can make David 3D see a world in 30 fps with Kurokesu C1 family USB cameras. This is a workaround solution but works like a charm.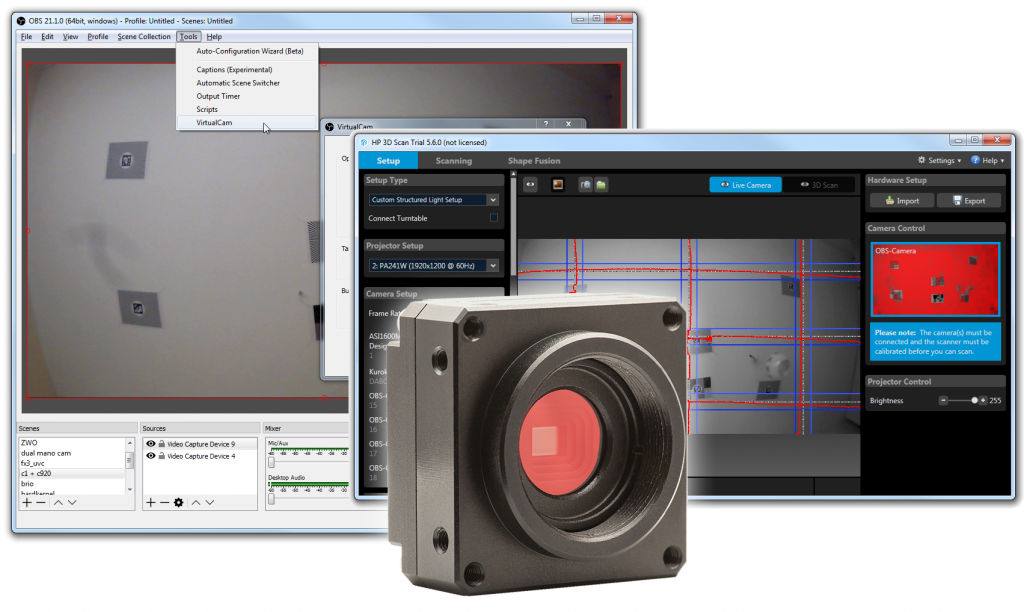 Step by step instructions follows below
Install OBS Studio and OBS-VirtualCam plugin
Setup OBS Video Capture Device (so OBS would see USB camera in main screen, make sure it covers all view port)
Start Virtual camera plugin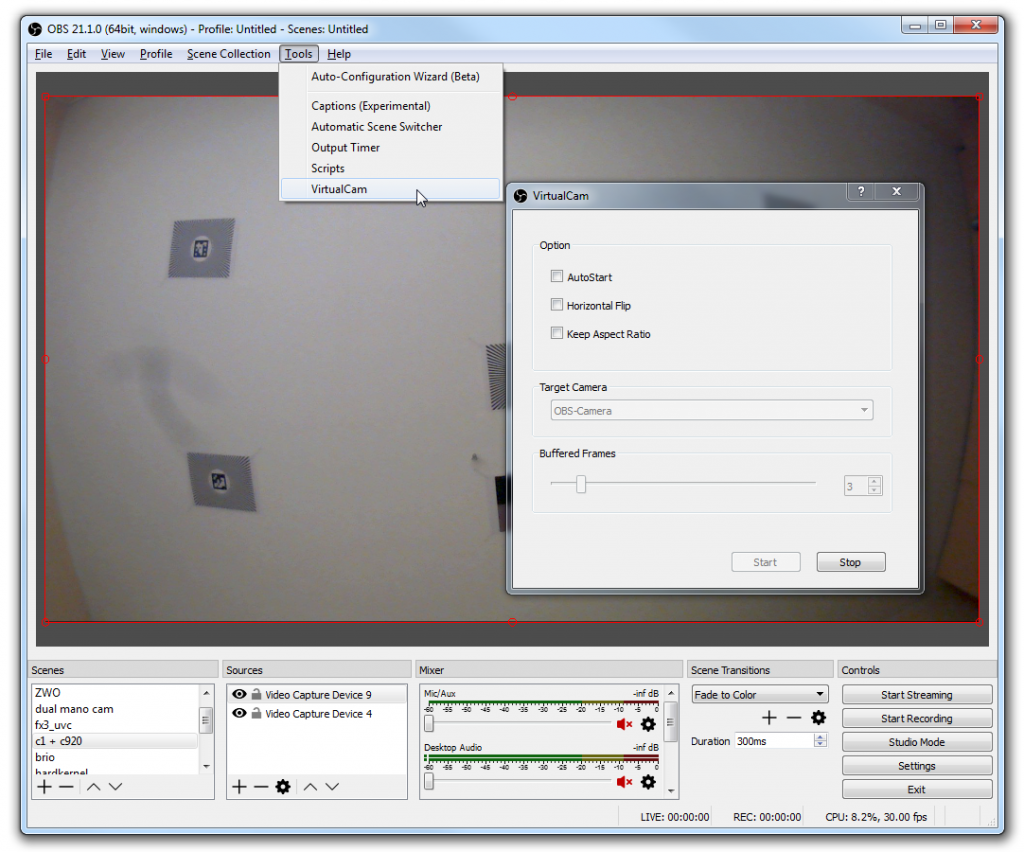 Start David-3D (tested with recent version 5.6) and select OBS-Camera as video source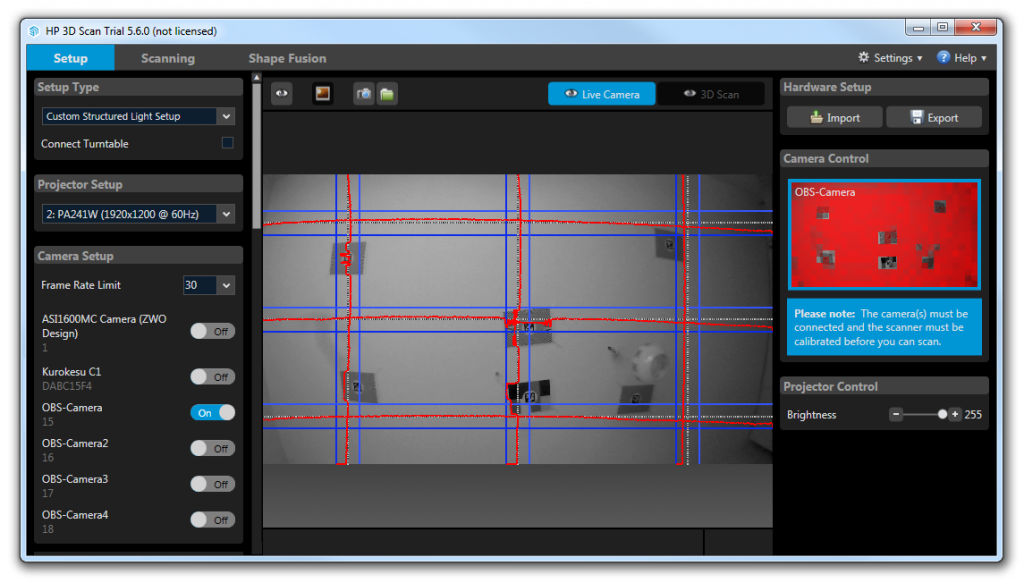 Now David-3D should see exactly what OBS studio displays. Happy scanning!